We just celebrated our 2nd year anniversary yesterday. Time flies! Two years already. How fun was it on our wedding day 2 years ago. A few my family members flew over from Korea. We had to take them around Perth for a week, you being a driver and me being a tour guide. Thankfully nice weather on our wedding day (we had a wedding in wineries). Cute red mini cooper. Beautiful mums. Oops, we were running a little late and forgot to take flowers for mums. So the best man gave them hand-picked garden flowers instead. Bruno Mars for our wedding aisle song. Happy tears. Lots of hugs and kisses. Lots of wine. I fell on my bum at the table because I didn't know Daniel was pulling my chair out when I was sitting down. Touching speeches. Good catch ups with friends and family. It all happened so quickly. Happy anniversary honey and love you 하늘만큼 땅만큼 xxx
Thyme and Olive Bread such a beautiful combination, fragrant thyme and salty black olives. If you haven't tried it yet, you must. My trick, using a water spray when you put the dough in the oven makes a nice crust outside, but still moist inside.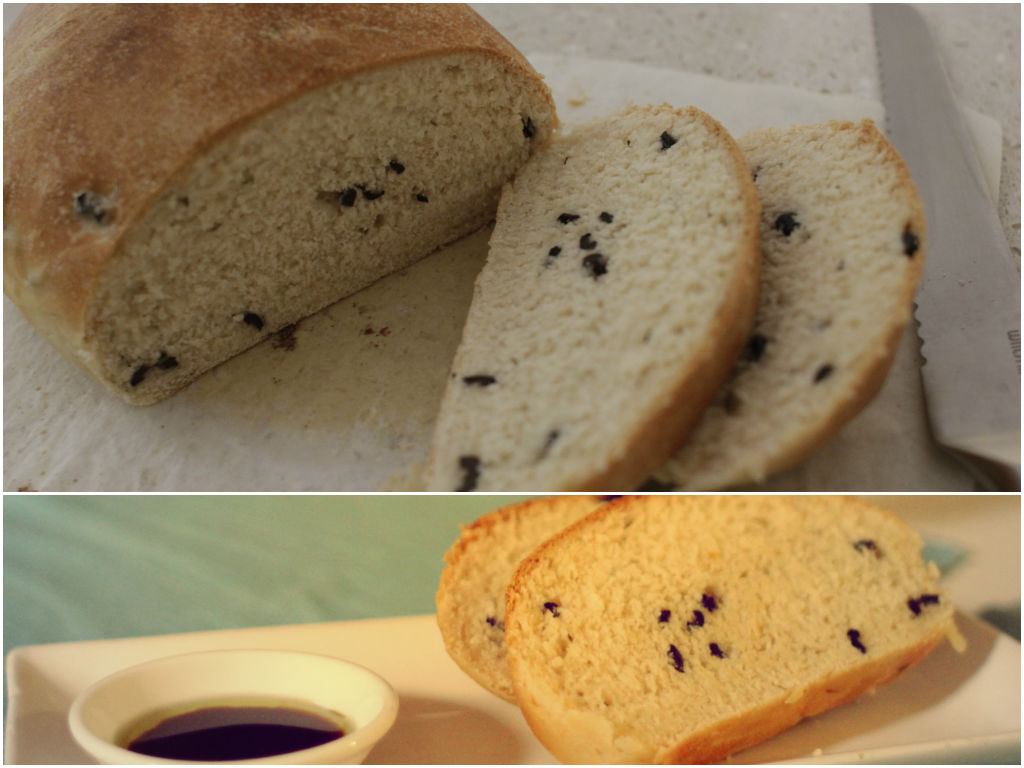 Grilled Saffron-Infused Polenta with Mushroom Ragu It is a little time consuming this dish because you need to make polenta ahead of time with saffron and then grill in a pan. But it's totally worth it! Always remember, polenta is quite blend by itself, so it needs a generous amount of seasoning and something like saffron makes it extra special. I sauteed mushrooms in a splash of balsamic vinegar – yum!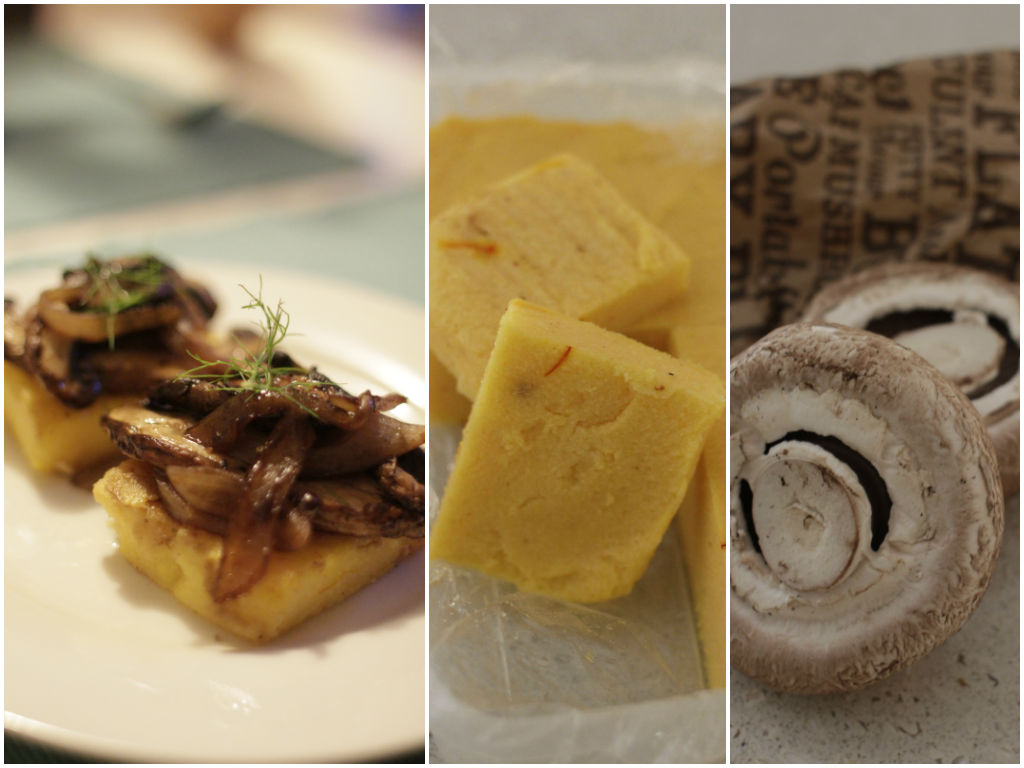 Grilled mullet with Pear Salad I pan-fried mullet in coconut oil for a beautiful crispy skin and served with pear, dried cranberries and almond salad dressed in mustard vinaigrette.

Osso Bucco Daniel's favorite. Yes, you are a meat lover 🙂 3 hours of braising in lots of spices finally paid off. Meat is falling off the bone and the sauce is nicely reduced. Best part – when you hold that bone and suck bone marrow!

Coconut Panna Cotta with Mango, Citrus maple syrup and Pink peppercorns something light for dessert. I used coconut milk, no creme, to make panna cotta and served with fresh mangoes to make it more tropical. You might think it is weird to sprinkle pink peppercorns in sweets, but geez it is divine!