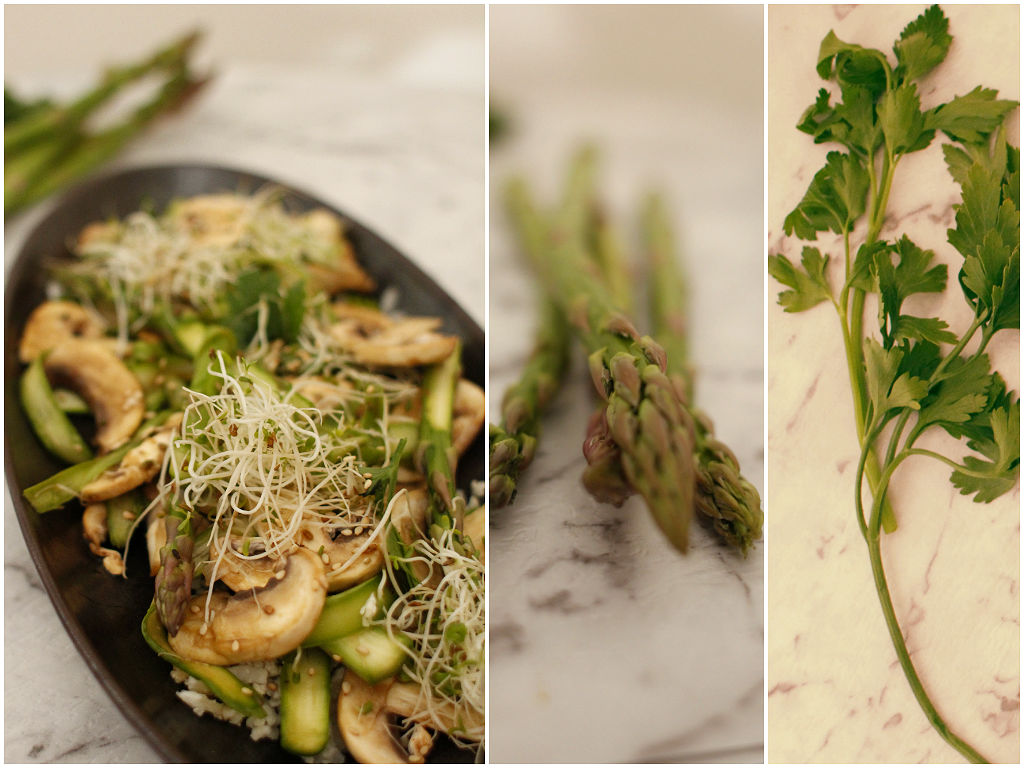 Asparagus is loaded with good nutrition. It is a good source of fiber and protein, and essential for good digestion and immunity. It also contains a number of anti-inflammatory compounds, antioxidants for anti-aging, vitamin K for healthy blood clotting and bones, vitamin B for stable blood sugar level, vitamin A for better eye sight and potassium for kidney function. Glutathione in asparagus is a detoxifying compound that helps break down carcinogens and other harmful compounds like free radicals. It contains high levels of the amino acid asparagine, which is a natural diuretic and fantastic for fluid retention in some people.
Unfortunately, asparagus do loose nutrients as they cook, so there's no doubt eating asparagus raw will give you the most benefits when it comes to nutritional value. It is important to know though which methods are the best to avoid substantial loss. If you choose to cook them, first of all, no overcooking your veggies! Best cooking method is steaming which preserves a lot of nutrition in them. Next is grilling al dente. It should be still firm. No boiling! unless you drink all that boiling water, too >.<
This recipe is using marinated raw mushrooms, but if you don't like the taste of raw mushrooms, feel free to lightly grill them instead.
Ingredients
1 bunch of asparagus
300g button mushrooms
1 cauliflower floret
1 small bunch of flat leaf parsley
1 tbsp coconut amino sauce
salt and pepper to taste
1 tsp sesame seeds
alfalfa sprouts for garnish
Grate cauliflower using a box grater to make a cauliflower rice. Wash and shave asparagus into thin strips. Wash and roughly chop parsley. Marinate thinly sliced mushrooms in coconut amino sauce, salt and pepper for 10-20 minutes. To assemble, gently toss marinated mushrooms, parsley and shaved asparagus, put over the bed of cauliflower rice. Garnish with alfalfa sprouts and sprinkle sesame seeds. Drizzle more amino sauce if you desire.