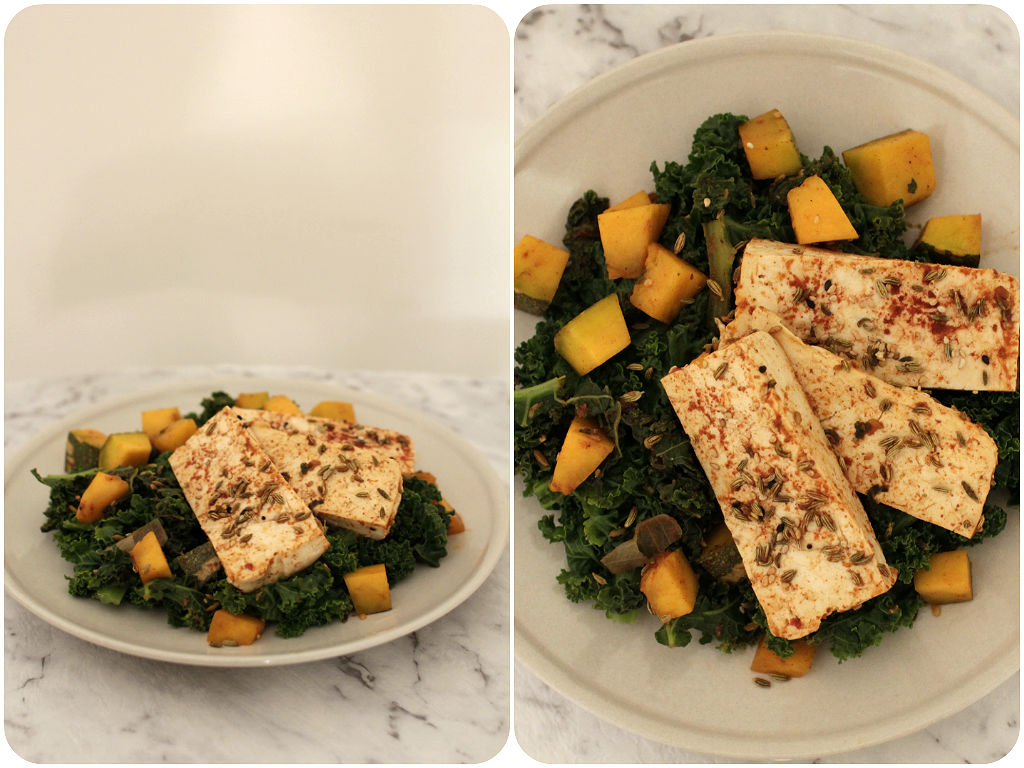 If there was no chilli in this world, food would taste so boring and tasteless. There are many spicy dishes in Korean cuisine and I grew up with them. So I get a chilli craving quite often. It can be painful depending on how hot it is, but I like a hit of capsaicin rushes the endorphin through my body and pleasure with each mouthful of fire. Never mind, you get runny nose, steaming eyes and throbbing mouth. It is so weird you tend to keep going back despite that. Daniel had a few occasions of this chilli "pain" when I hand over a piece of chilli I've already had a bite. I know it is hot, almost burning my tongue, but want to share with Daniel because I love him so much:) He should know by now the chilli I put in his mouth is almost always hot, but he doesn't seem to mind to take it. Strangely addictive!
You will be pleased to know eating chilli is good for you. Chilli is an excellent source of vitamin A, B, C and E, seven more times more vitamin C than an orange! More importantly, the capsaicin contains beta-carotene which is a powerful antioxidant. It also increases your metabolism, which means eating chilli can help you lose weight. Other benefits are decreased risk of cardiovascular disease, reduced inflammation, improved digestive system, maintaining bone health and lowering cholesterol and blood sugar levels.
An excellent source of vitamin A, B, C and E, the humble chilli is packed with goodness including minerals like molybdenum, manganese, folate, potassium and copper. Incredibly, chilli contains seven more times vitamin C than an orange. – See more at: http://www.bodytrim.com.au/the-health-benefits-of-chilli#sthash.3m3L61Qt.dpuf
If you are a lover of tofu and spiciness, you will like this dish. I made a jar of harissa with birds eye chilli, cayenne pepper, chilli flakes, smoked paprika, garlic, onion and olive oil. A teaspoon is spicy enough for a whole dish like this. But if you prefer mild spiciness, you can choose to add chopped green chillies in without seeds instead. Add more or less of any ingredient to suit your taste.
Ingredients
1/2 block of firm tofu
1 cup of kale
1/2 cup of diced pumpkin
2 tsp of coconut oil
1 tsp of harissa paste
1 tsp of smoked paprika
1/2 tsp of minced garlic
1 tsp of sesame seeds
1 tsp of fennel seeds
salt and pepper to taste
Wash and tear kale into bite sizes. Dice the pumpkin into small cubes. Slice the firm tofu and remove excess water with a paper towel. Preheat a pan over a medium heat. Add coconut oil, harissa and garlic first. Then add pumpkin and kale into a pan, keep stirring and cook for 10 minutes or until pumpkin is cooked. Transfer to a serving plate. Add prepared tofu into the same pan with a teaspoon of coconut oil. Sprinkle smoked paprika, salt and pepper. Cook for 2-3 minutes each side. Arrange pan-fried tofu on sauteed kale and top with sesame seeds and fennel seeds. You can also serve this over rice or noodles.