Times square…our accommodation was only a few minutes away from Time square so we were walking pass this mad streets every day lol
More food photos from now on :p
Best bagel I've ever had in my life! floppy bagel and thick cream cheese. Yum:p  Argo tea was a good coffee replacement for me. I wish we had Argo in Australia:(
I had to try this famous banana pudding from Magnolia cafe. Banana and custard..what could get wrong???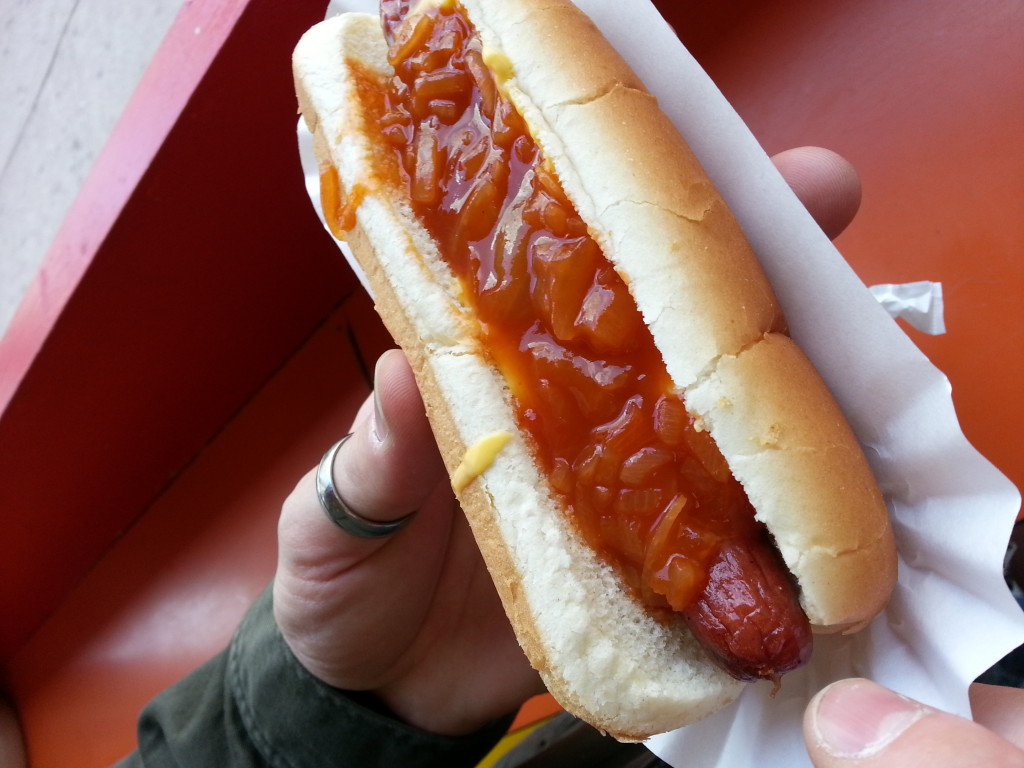 Daniel's snack..Grey's papayas.
There was this mini cupcake shop nearby our accommodation so we had to try it! It was all gone in ten seconds >.<
We were just waking pass the flatiron building to get to "Eataly", awesome Italian food market place. There was a food festival on.
stalls with a different kinds of food, wine stating, delicious chocolate, etc. I loved that atmosphere everyone is so cheerful and relaxed in the middle of the day.
We had a Korean Kimchi taco and red wine. There wasn't much Kimchi in there though.
Ah this restaurant called "Prime and Beyond" is owned by Korean-American. I just purely searched a food ranking app on my phone to decide what to have for lunch.
Luckily it lived up to my expectation. We shared crab cakes for entree which had so much crab meat in side and flavoursome with Asian soy dressing.
I had a steak salad and Daniel a wet aged steak, which was so filling and juicy. Dessert..well we didn't need after all that food though wanted to try their salted caramel cheese cake.
Two thumbs up for this place! We would love to go back there if we happen to go to NY again.
Lastly divine crape cake from Lady M, which was in the plaza hotel. I tried to make one myself at home though just not the same.
Looking through all photos..we ate so much! but seriously we just picked and chose to go these random places and turned out to be so impressive.
I love NYC 🙂